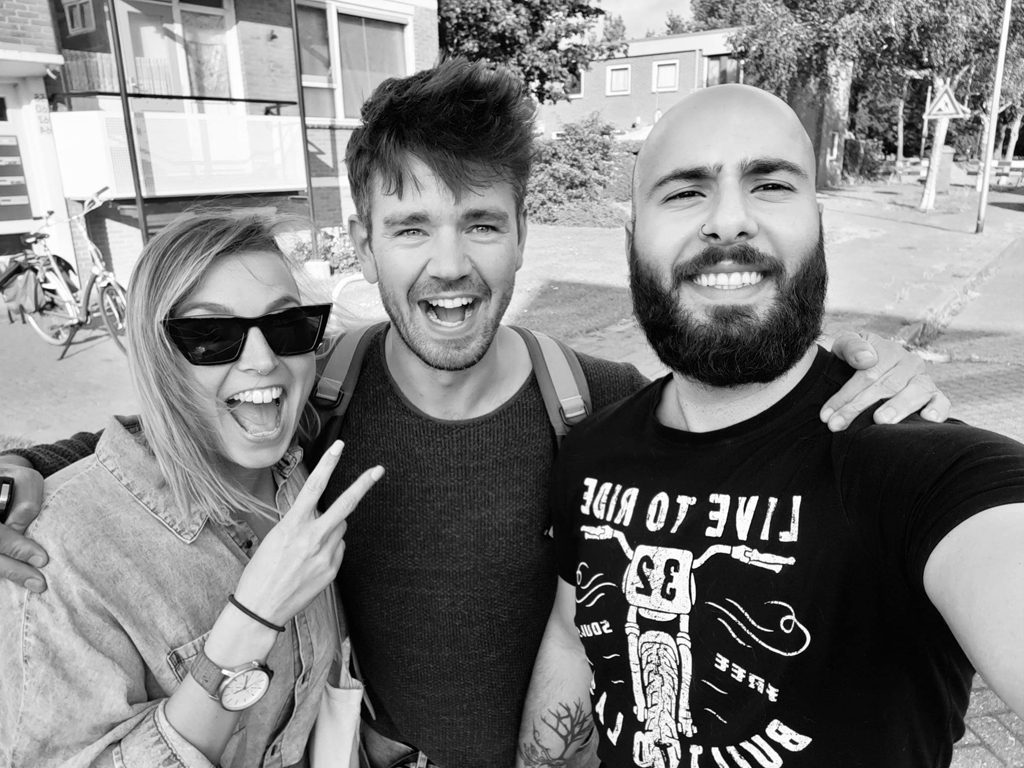 Where one moment it's like a soft breeze in your ear, another moment it's like a devastating tornado testing your eardrums. Perfect storm is an extremely dynamic and adventurous Dutch rock band founded in Groningen, but influenced from all wind directions. With smashing guitar riffs, driving drums, tight bass lines, velvet voices and enchanting piano parts this new project brings the musical landscape an irresistible whirlwind from high and low pressure areas.
The boundless, melodic and at times virtuoso rock music of Perfect Storm is mainly the result of the vision of guitarist / songwriter Gert-Jan Schurer. He draws from his own experience and the broad range of sounds with which he grew up. Rock acts such as Porcupine Tree / Steven Wilson and jazz-cats like Pat Metheny are among the soundtrack of his life, but also film composers such as Hans Zimmer and electro-acts in the line of AphexTwin leave their mark in the music of Perfect Storm.
---
Het ene moment is het als een zacht briesje in je oor, het andere moment als een verwoestende tornado die je trommelvliezen test. Perfect Storm is een uiterst dynamische en avontuurlijke Nederlandse rockband opgericht in Groningen, maar beïnvloed vanuit alle windrichtingen. Met spetterende gitaarriffs, stuwende drums, strakke baslijnen, fluwelen stemmen en betoverende pianopartijen brengt dit nieuwe project het muzikale landschap een onweerstaanbare wervelwind uit hoge en lage drukgebieden.
De grenzeloze, melodieuze en soms virtuoze rockmuziek van Perfect Storm is vooral het resultaat van de visie van gitarist / songwriter Gert-Jan Schurer. Hij put uit zijn eigen ervaring en het brede scala aan klanken waarmee hij opgroeide. Rockacts als Porcupine Tree / Steven Wilson en jazzkatten als Pat Metheny behoren tot de soundtrack van zijn leven, maar ook filmcomponisten als Hans Zimmer en electro-acts in de lijn van AphexTwin drukken hun stempel op de muziek van Perfect Storm.
Website: https://www.perfectstormsounds.com/
Facebook: https://www.facebook.com/Perfect-Storm-music-114479786616873/