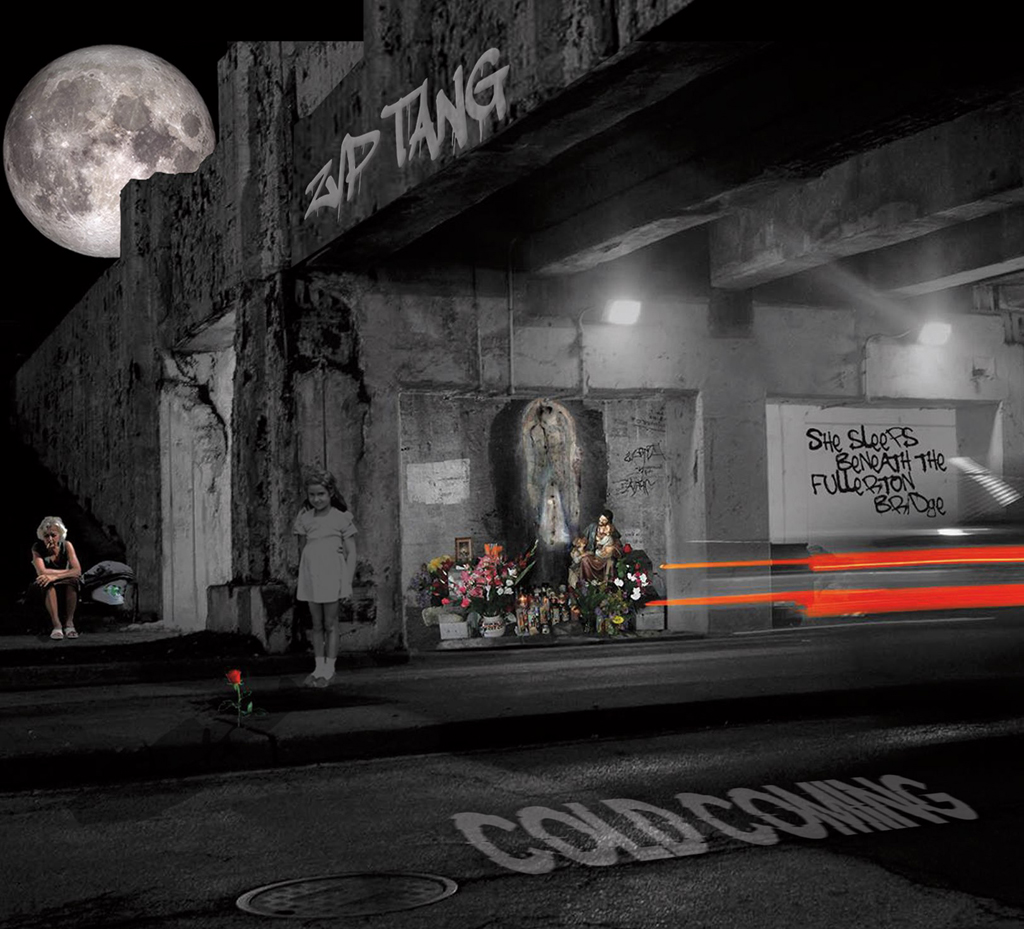 Zip Tang begon als een gesprek tussen Perry Merritt en Rick Wolfe tijdens een lokale jamsessie in een buitenwijk van Chicago, IL. in 2002. Het idee was om een ​​leuk klein project te starten over de muziek van enkele van hun favoriete artiesten – Steely Dan, Jeff Beck, Traffic, Yes, King Crimson, enz … De zoektocht begon naar een drummer en toetsenist en Fred's auditie opgesloten in het kerntrio van de band toen bekend als RPM.
Zonder geluk een toetsenist te vinden, haalde Fred zijn orkestgenoot van de bigjazzband van College Of DuPage – Marcus Padgett – binnen die saxofoon en een beetje keyboards speelde.
Kort daarna werd de naam van de band veranderd in Zip Tang en werd besloten om origineel materiaal te gaan schrijven. Het eerste album dat in 2007 werd uitgebracht – Luminiferous Ether – kreeg enige erkenning met de track "Tower Of Tuna" en hun interpretatie van de "Tarkus" -suite van ELP. Het volgende album Pank werd warm onthaald door critici en werd in 2009 door de "grass roots Grammys" -organisatie Just Plain Folks genomineerd voor beste progressieve rockalbum. Goede recensies werden voortgezet met de twee daaropvolgende releases Feed Our Heads en Das Reboot. In de zomer van 2015 bracht ZT v2.0 hun vijfde muziekcollectie Private Shangri-La uit.
---
Zip Tang began as a conversation between Perry Merritt and Rick Wolfe at a local jam session in a suburb of Chicago, IL. in 2002. The idea was to start a fun little project covering some of their favorite artists' music – Steely Dan, Jeff Beck, Traffic, Yes, King Crimson, etc… The search began for a drummer and keyboard player, and Fred's audition locked in the core trio of the band then known as RPM.
With no luck finding a keyboard player, Fred brought in his orchestral mate from the College Of DuPage big jazz band – Marcus Padgett – who played saxophone and a little keyboards.
Soon after, the band's name was changed to Zip Tang and the decision was made to start writing original material. The first album released in 2007 – Luminiferous Ether – gained some recognition with the track "Tower Of Tuna" and their interpretation of the "Tarkus" suite by ELP. The next album Pank was warmly welcomed by critics and was nominated for best progressive rock album by the "grass roots Grammys" organization Just Plain Folks in 2009. Great reviews continued with the two follow up releases Feed Our Heads and Das Reboot. In the summer of 2015 ZT v2.0 released their fifth collection of tunes Private Shangri-La.
Website: http://www.ziptang.net/
Facebook: https://www.facebook.com/ziptang/