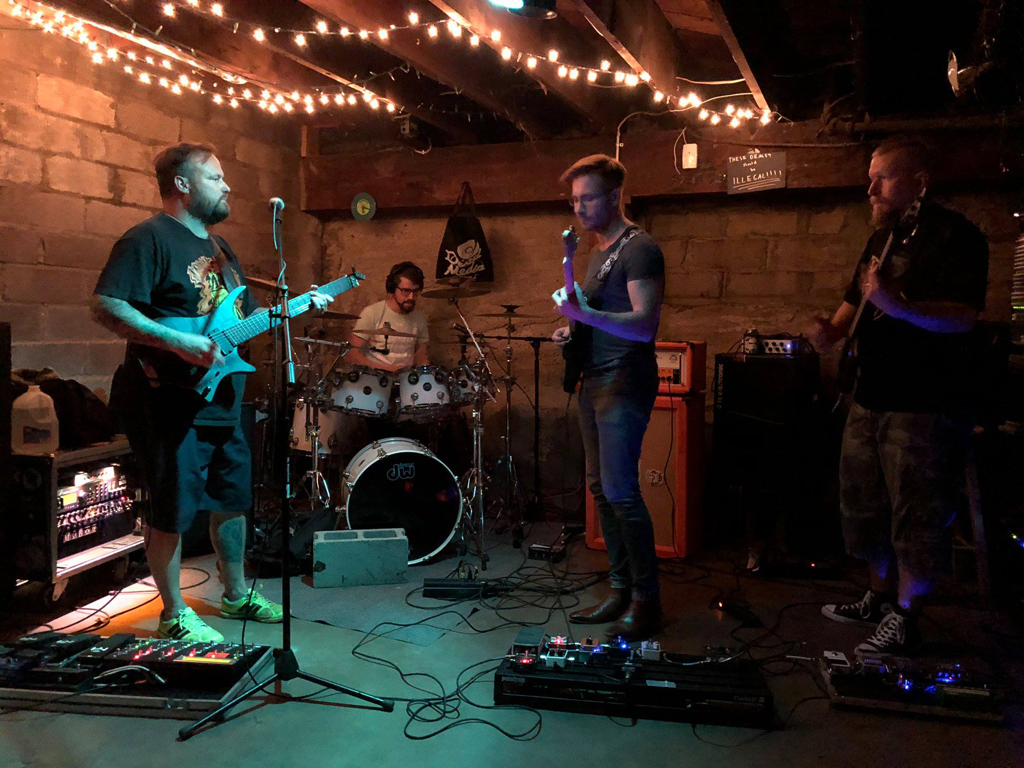 Chris Johnson (elektrische gitaar). Ze worden op een paar nummers geholpen door enkele gasten die zang en harmonieën, trompet en wat growling zang leveren.
Het algehele geluid is meestal behoorlijk atmosferisch, maar omdat het eclectisc merk prog is, varieert het nogal in de loop van het album, van rustige passages tot plotselinge uitbarstingen van zwaarte die zelfs growling in één nummer bevatten.
Dit album is een uitstekend debuutalbum voor deze band en bewijst hun vermogen om uitstekende muziek te maken. Het is meestal instrumentaal, maar er zijn genoeg vocalen verspreid om de luisteraar betrokken te houden. Maar het wordt meestal aan de muziek overgelaten om de indruk te maken die de luisteraar nodig heeft. Het gebruik van dynamiek is uitstekend en de muzikaliteit is van topklasse. Er zijn enkele passages die de neiging hebben een beetje te slepen, maar voor het grootste deel houdt de muziek je de hele tijd geïnteresseerd.
(Lees hier de volledige recensie, gemaakt door TCat van Progarchives)
---
"The Light in the Ocean" is the name of a new band that formed in 2018 and have released their debut album of the same name in August of 2019. The band is made up of two members of another Eclectic Prog band called "Tom's Hank"; Jared Emery (guitars, sax, vocals) and Jacob Ewert (drums, keys, vocals) who have teamed with Travis Freudenberg (bass, growls) and Chris Johnson (electric guitar). They are helped out on a few tracks by some guests providing vocals and harmonies, trumpet and some growling vocals.
The overall sound is mostly quite atmospheric, but being an Eclectic brand of prog, varies quite a bit over the course of the album, moving from peaceful passages to sudden outbursts of heaviness which even includes growls in one track.
This album is an excellent debut album for this band and proves their ability to make some excellent music. It is mostly instrumental, but there are enough vocals spread throughout to keep the listener engaged. But it is mostly left up to the music to make the impressions needed on the listener's mind. The use of dynamics is excellent and the musicianship is top- notch. There are some passages that tend to drag a little bit, but for the most part, the music keeps you interested all the way through.
(Read the complete review here, created by TCat of Progarchives)