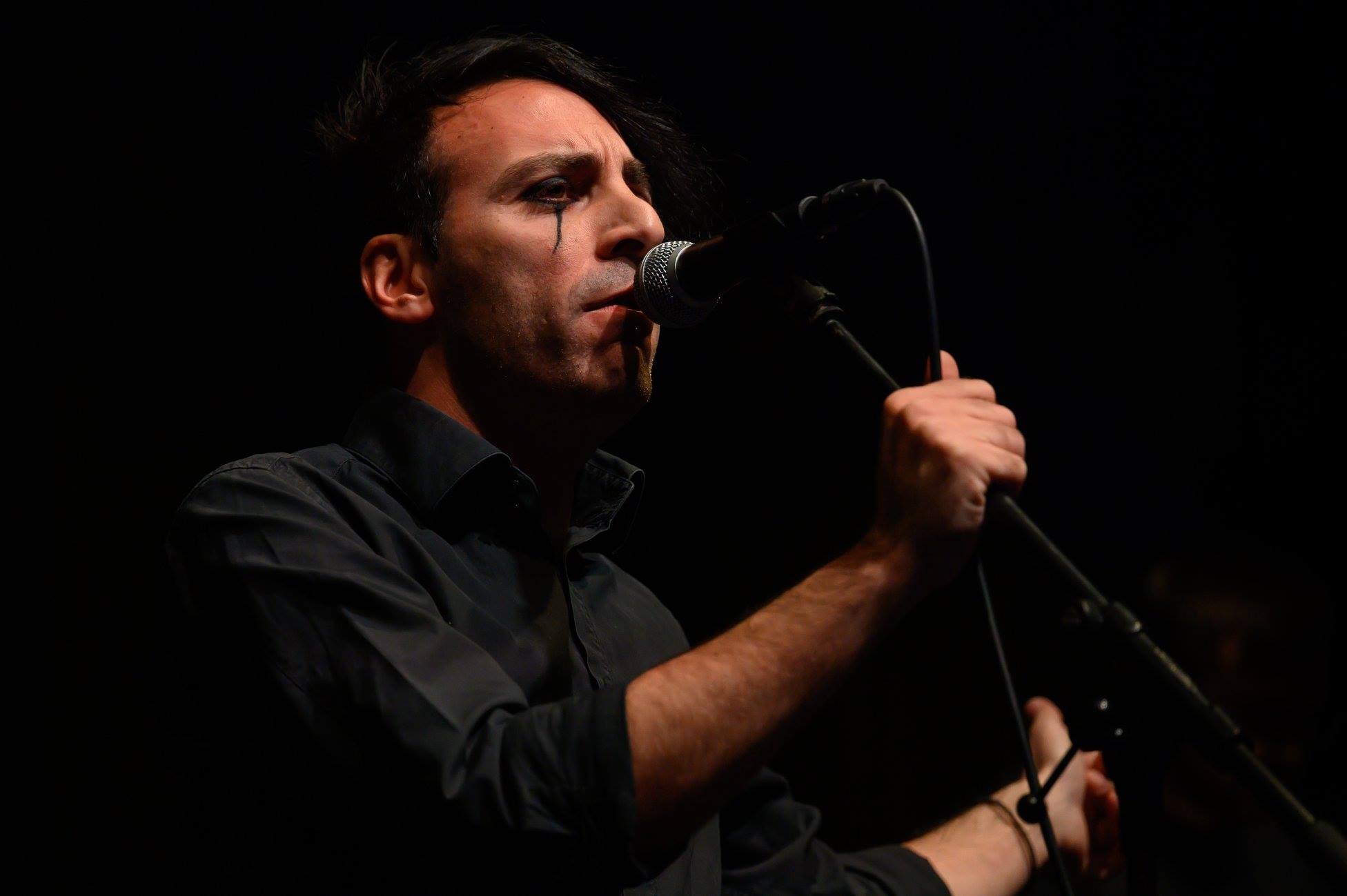 Born in Athens, Greece in 1981. Music was a big part in his life from his early days since his father was an amateur radio producer and a passionate fan of the 60's rock music (Elvis Presley, The Beatles, The Kinks, Rolling Stones etc.) which constituted his initial musical influence.
It was his parents who decided that their son, who was now seven years old, should learn to play the piano and just like that he began taking his first lessons from his aunt who was a piano teacher. Little Jargon was not too thrilled about it since learning to play the electric guitar appealed to him then a lot more…
He was about twelve years old when he began conceiving his first melodies on the piano and, in essence, it was in this point when he began to become aware of a whole new dimension in music and the lessons. He took a new interest in the piano.
His first completed pieces were classical and 'cinematic' in style.
It was around this time when he began listening to 70s records which he was borrowing from friends of his father and music became his new favourite pursuit, including bands like Deep Purple, Pink Floyd, Jethro Tull, etc.
Shortly after,he discovered the music of Genesis, King Crimson, ELP and other similar bands and gradually he was turned into progressive rock for good and it became his passion.
Until 1997 he dismisses everything that does not belong to the 70's. He considers anything modern as valueless and unworthy. But then a friend asked him to make a copy of Radiohead's new album "OK Computer" cd to a cassette. During the procedure he was stunned by it! This very album was the springboard to start listening to contemporary music and down the line he would get into other genres as well, like alternative rock, electronic music, black metal and many others. Up to this day he is keen to expand his musical horizons.
Nevertheless, progressive rock has still a special place in his heart. Artists who made a greater impact on him are: Peter Hammill, Genesis, Radiohead, Nevermore, IAMX, Lena Platonos, Sergei Prokofiev and many others. He continued his studies at the National Conservatory and he got his degree.
Putting a band together had always been his dream. Therefore, he began at the age of 17 to compose rock music with the view to forming his first group. It happened two years later when he brought Afterglow to life along with a friend of his. The duo explored progressive alleys with scant vocals and improvisation was present in heavy doses. Conscription put a temporary end to the band. When he was done with his service he reformed the band with new members and decided to rename it to Verbal Delirium.
Jargon embarked on a very tough project with Verbal Delirium since his goal was to set up a band where the other musicians would believe in his music. Some compositions were already finished, some others took their final form in the course of time. Many members came and go through the years and the first concrete line up was achieved somewhere in 2006 when they recorded their fisrt demo. In 2010 the first, official album So Close and Yet So Far Away was released, followed by From the Small Hours of Weakness (2013) and The Imprisoned Words of Fear (2016) and were promoted through gigs mainly at festivals in Europe, but also on Greek soil. At this time the band is at the top of its game with a cemented line-up for a long time now and they are composing feverishly their fourth album.
In 2018 Jargon decides to record his first solo album entitled The Fading Thought alongside his occupation and devotion to Verbal Delirium and lyric-wise it is the continuation of The Decayed Reflection (A Verbal Delirium), a song featured in The Imprisoned Words of Fear.
The album is one more Jargon's brainchild which possess an "inner otherness" which called for a different musical route.
Facebook: https://www.facebook.com/JargonSolo/