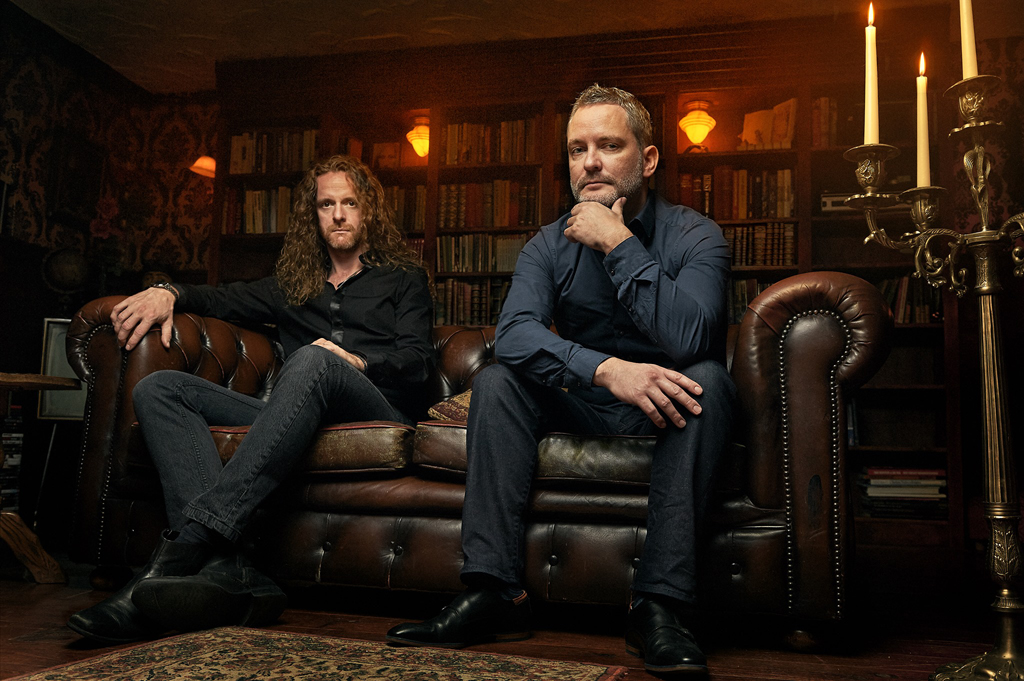 Sander Heerings, Born 20th August 1975
My love for music is something that has been obvious since I was a child. When staying over at my grandparent's place I would love to listen to the record collection my mom and her sisters left behind.
On my cassette player I would listen to the Synthesizer Greatest Collection, which made me become interested in the sounds and possibilities of keyboards and synthesizers.
My first rock album was Europe's "The Final Countdown" in 1986, but my first real love was Faith No More's "The Real Thing". I listened to that over and over again. Meanwhile I also fell in love with Journey, Rush and Marillion, still great bands with so many classic songs that probably will never leave my system. Nowadays I listen to as much as I can, varying from soft electronic music to death metal with too many favorites to mention here.
When it comes to playing music, I have mainly been active in cover bands since the nineties, though I always have been busy writing my own music. That part of me I could really develop when I joined progressive metal band
The Dust Connection in 2000, with whom I had a great time. We released an album called "Trails" in 2009.
At the moment I make mellow electronic music as Wane of Summer, and since 2016 I have been writing songs together with Jan Willem. You are looking at the result of that right now 🙂
Jan Willem Ketelaers, Born December 18th, 1971
The very first album I listened to was "Dynasty" from KISS, when I was 7 years old. Naturally at first I was especially intrigued by the masks, but during my primary school period I got more and more KISS albums and I really became a fan of their music.
Later on watching TV-shows as MTV's "Head banger's Ball" and Super Channel's "The power hour" my musical interests increased by 80's metal bands like Poison and Skidrow, but also by symphonic rock bands like Queenryche and Def Leppard, which I really learned to appreciate.
Through the years I've been in several bands, from alternative progressive rock bands to classic rock bands and worked with many great people like for example Arjen Lucassen (Ayreon) and James Labrie (Dream Theater). I was leadsinger of "The Classic Rock Show" for six years and played in many theatres in The Netherlands, Belgium and Germany. With my own band Knight Area I released the seventh album called D-Day in 2019 and I play a role in Magoria's Jack The Ripper Rock opera of one of the best Dutch rockguitarists Mark Bogert. I'm singing in several tributebands like TOTOLICIOUS, Gary Moore band and I tour as backing vocalist with Robby Valentine.
Creating this new album together with Sander has been a great adventure…
Website: https://www.intotheopen.nl/
Facebook: https://www.facebook.com/IntoTheOpen/