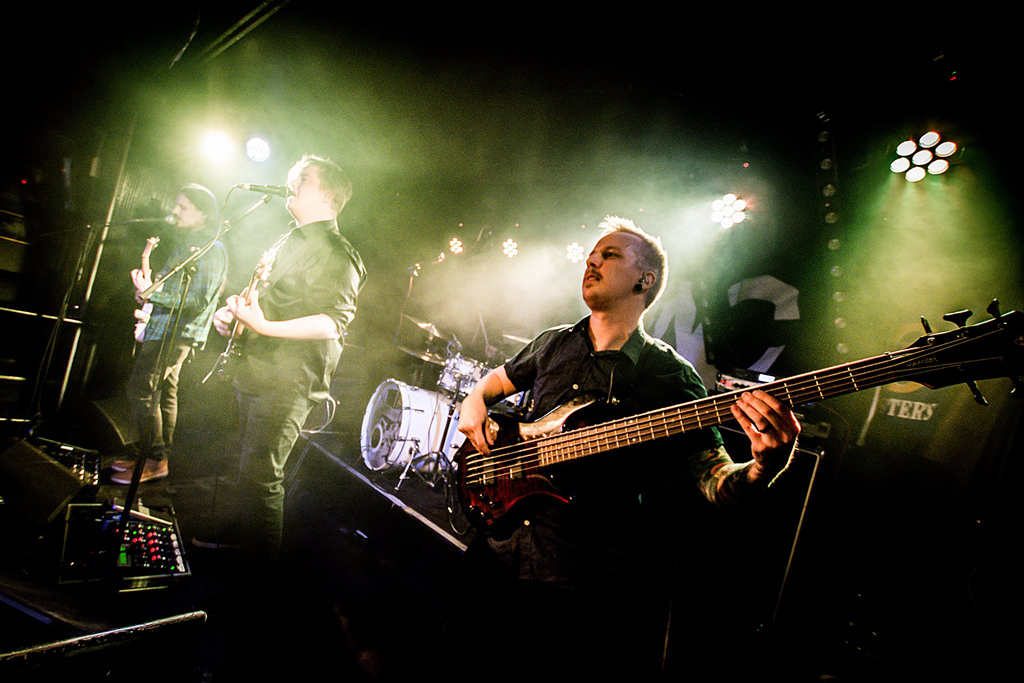 "Honesty, sincerity and freedom of expression."
Joviac was formed in late 2016 by frontman Viljami Jupiter Wenttola as a necessary artistic outlet. With a strong vision and an unrelenting compulsion to express himself through the medium of music, he set out to form Joviac.
The first album was recorded as a two man effort with Antti Varjanne joining in to play bass. The goal was to get the ball rolling and hit the ground running with a handful of songs to show what the band was all about while searching for the rest of the member lineup.
"I founded Joviac because I needed to. No matter the moniker or channel, I was always looking for ways to express myself and relate to people through music. I learned through years of trial and error that I needed to start a band where I could write the kind of music that I needed to write and say what I needed to say. It's that freedom that also makes Joviac's music very personal and sincere. It's honest and driven only by my core values instead of aesthetics or external factors."
-Viljami Jupiter Wenttola
The project quickly grew into a full-fledged band in 2017 with the addition of Rudy Fabritius on drums and Janne Korpela as a live second guitarist. The band started playing shows around Finland and quickly gained attention and underground notoriety wherever they played.
In 2018 the band released their first recorded work as a full band. The single, titled "State Of Mind" was a brilliant mission statement of things to come while they refined their live set further and kept working on new material.
Now finally the band is ready to release their sophomore effort, titled "Here And Now". The band has gone forward immensely and the album delves deeper into every direction with more expression, emotion, nuance and flavour to tick progressive music lovers' boxes and press all the right buttons in the listeners' minds and hearts.
Website: https://www.joviac.com/
Facebook: https://www.facebook.com/JoviacBand/