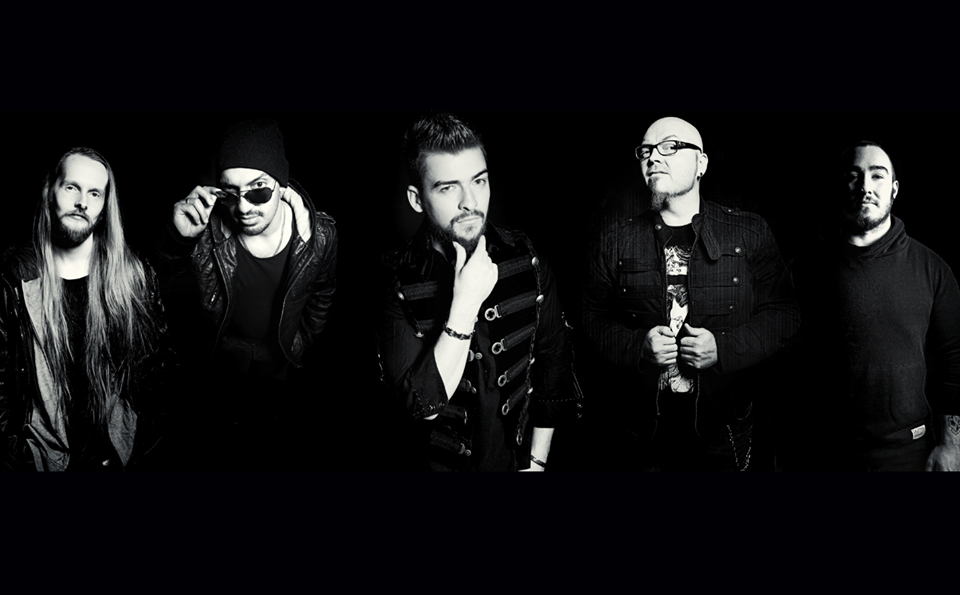 Teramaze founder, guitarist and producer Dean Wells said of the video "Weight of humanity was one of the first songs we wrote for this album and I really believe it captures the true essence of what Teramaze is artistically and lyrically.
The song touches on the pressures of living in our times and what we choose to believe and accept what is true or lies.
It's one of my favorite songs from the album and Wayne did an amazing job of creating something visually stimulating that blends well with the theme of the song"
"Australian prog has been around for a while mate," said Wells on the recent explosion of progressive-minded rock bands from Australia, of which Melbourne's Teramaze are surely at the forefront. "It was kick started with bands like Cog, Karnivool, and now there's stuff like Voyager and Caligula's Horse and Plini and things like that."
"Funnily enough I don't really feel that we're really a part of that," he continues. The thing with Teramaze is we're a progressive band but we're closer to progressive metal and not progressive rock. But sometimes it's not progressive rock at all, it's more like metal with big pop choruses. I mean I like progressive metal because it gives me the chance to write anything under the banner of Teramaze. But sometimes I like writing pop songs. And it does leak into Teramaze, it always has. A song like 'Her Halo' itself for example."
'Her Halo', Teramaze's 2015 album, and their first for Mascot Records, saw the band take a big step up from previous albums 'Anhedonia' (2012) and 'Esoteric Symbolism' (2014), with the UK's Prog Magazine calling the album "Exceptional" and stating it was "one of the finest prog metal releases of recent years." Four years later and Wells and Teramaze are back with a new album, 'Are We Soldiers', another step up for the Australian band. It's still Teramaze – all huge choruses, crashing guitar chords, intricate time changes and swooping melodies – but it's a bigger, brighter and even better Teramaze.
There's change beyond the music for Teramaze with 'Are We Soldiers', with original vocalist Brett Rerekura returning to the fold, replacing Nathan Peachey, who'd sung on 'Her Halo'.
With 'Are We Soldiers', Dean Wells and Teramaze have delivered another excellent piece of modern progressive metal. One that will inevitably build upon the progress achieved by 'Her Halo'. With plans afoot for European and UK live dates for later in the year, Teramaze are a band that are going to be occupying a lot of your time in 2019 and beyond.
"'Are We Soldiers' is a bit more weighty, and it's a long album," smiles a proud Wells. "But I make no apologies for that. I enjoy it, and I just hope other people do too."
Website: http://teramaze.com.au/
Facebook: https://www.facebook.com/teramaze/