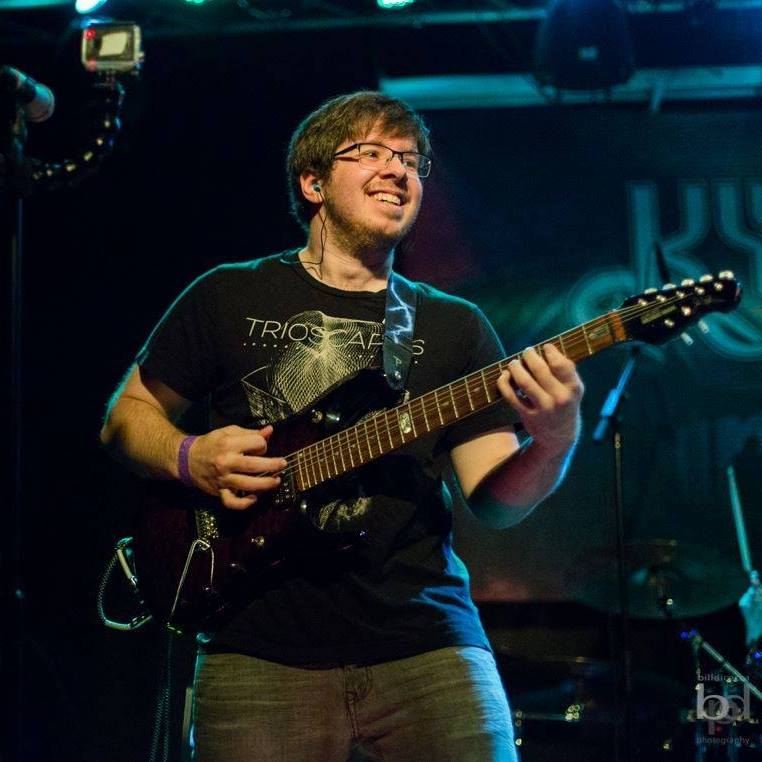 Joey Frevola is a 24 year-old composer and guitarist based in Nashville, Tennessee.
After falling in love with guitar at age 12, Joey Frevola formed Edge of Reality – an eclectic art metal band where began honing his compositional abilities and pushing the limits of his musicianship.
After many, many abandoned or half-finished records, Joey finally released Edge of Reality's debut album Elephant in My Pajamas in 2014. A (mostly) instrumental record, Joey composed, recorded, and mixed it all in his garage in South Florida. Joey considers "Elephants" an unashamedly light-hearted take on progressive music which often seems to take pride in just how seriously it takes itself. The Dutch Progressive Rock Page described it as containing "a bit of weirdness" but "full of really great and addictively complex compositions… a mixture of Snarky Puppy and Haken to the edge."
Joey moved to Nashville in 2012 to study music at Belmont University. While there he reformed the band and began writing and recording their second album, Vicious Circle, which marks the start of a vast string of records that tell a long, complicated, and rather absurd overarching story. This album shows Joey's compositional and guitar playing skills really coming into their own while still maintaining some of the playfulness that defined "Elephants." Co-written with new bandmate Jesse Peck, recorded, and mixed by Joey, and mastered by Ermin Hamidovic (Periphery III), Vicious Circle was released on August 30, 2016.
In mid 2014, Joey was picked up by London based progressive rock band KYROS (formerly called Synaesthesia) as a fill-in guitarist. Together, they have played with many big name acts such as Transatlantic, Haken, Bigelf, Anathema, Marillion, Special Providence, and even scored a support slot on Spock's Beard's European tour in the Fall of 2015. He is still filling in to this day.
In November, 2016, KYROS dropped Vox Humana – a double concept album featuring Joey's writing and guitar playing. This record tells the story of a man who decides to leave society and build a robot companion – a story dreamed up by Joey. The album takes a lot of influence from both progressive rock and 80's production sensibilities along the lines of Trevor Horn.
Facebook: https://www.facebook.com/Chuchaka2112/