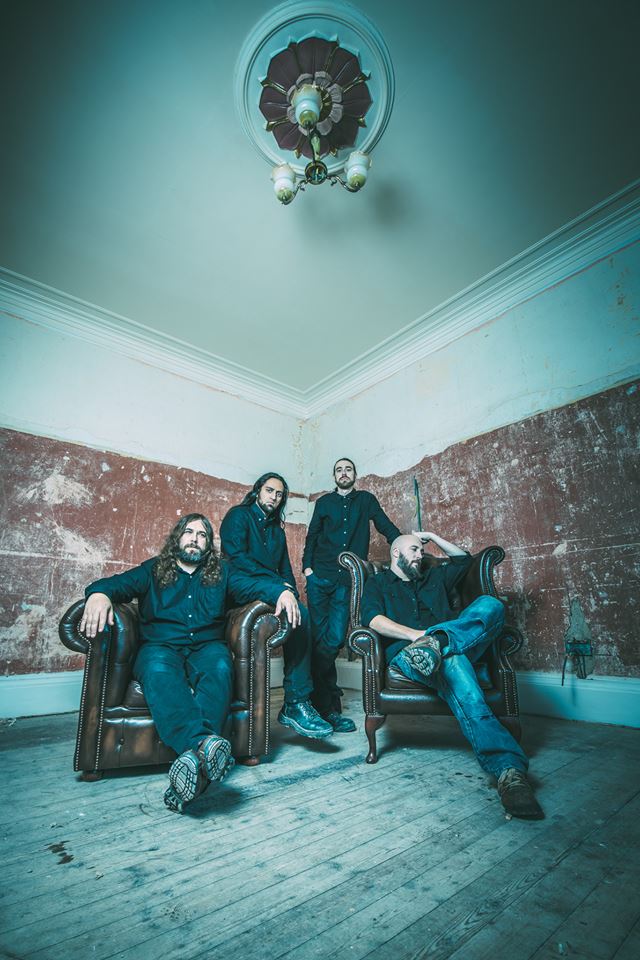 Ramage Inc. is an experimental juggernaut hailing from the scenic backdrop of Edinburgh. The eponymous brainchild of producer, vocalist and guitarist Bryan Ramage, the band is one that seamlessly blends luscious melodies, muscular guitar riffs and unabashed aural exploration into a concoction that proves equally enthralling both on tape and on stage. With their dulcet tunes further decorated by the bass of Marcin Buczek, the shredding of Allan "Hef" Forsyth and the pounding rhythms of Paul "Hammy" Hameed, Ramage Inc.'s music constantly endeavours to reach new, unprecedented heights of intricacy and power.
The quartet first made their dent in the rock n' roll realm with their lauded Screaming Melodies EP, which was soon followed by the equally beloved full-length, Feel the Waves, in 2013. The releases quickly cemented Ramage Inc. as ones to watch in the progressive sphere, turning heads internationally through their mix of undiluted heaviness and sensual ambience. This in turn led to a slew of live shows across Europe, peaking with a set at the Netherlands' Prog Power Europe Festival, released on DVD in 2014 (you can watch it here).
Watch "Within Circles" from "Earth Shaker" here!
It was in the wake of their second album, 2015's Earth Shaker (listen on spotify), however, that the band truly began to chip away at the glass ceiling. The record received ongoing acclaim while Ramage Inc.'s captivating live shows quickly made them a victor of 2016's Metal 2 the Masses, earning them a slot at Derbyshire's Bloodstock Festival.
Ramage Inc, Bloodstock Open Air 2017.
Their successes have carried through to 2017, with Bryan Ramage's ever-adored crew performing at the Boardie Takeover for Download Festival, while they are also set to tear the stage down once again in a return to Bloodstock.
Now they released a new third album: Under the Skin.
Facebook: https://www.facebook.com/RamageInc/