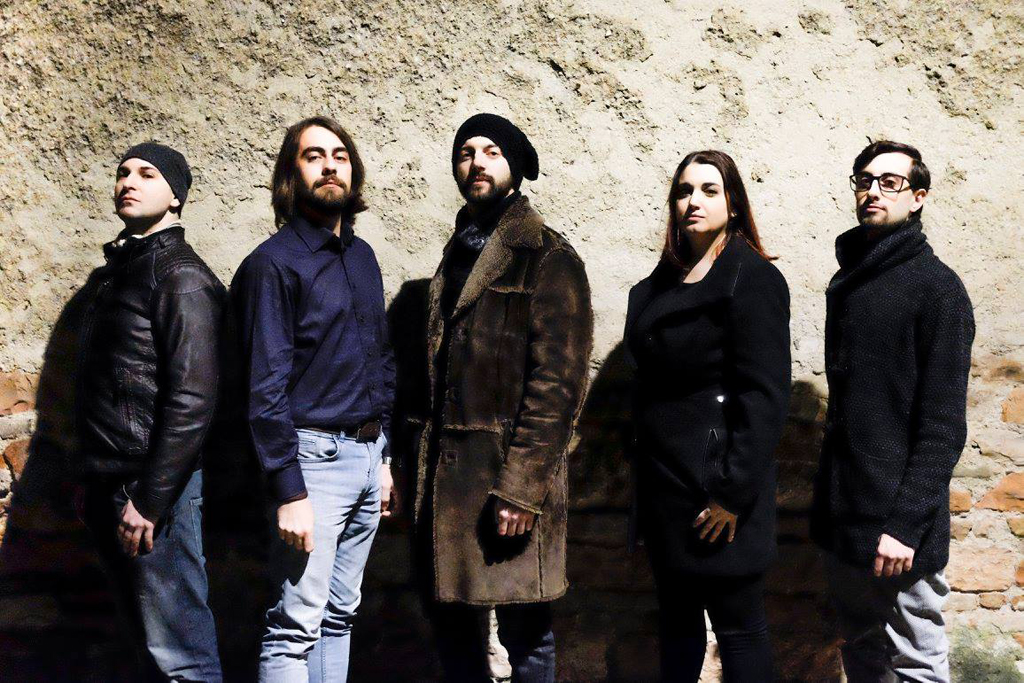 The Wandering Vagrant, a newborn star in the Italian progressive rock scene, is a band influenced by great progressive rock bands such as King Crimson and Genesis, while at the same time looking towards Opeth and Porcupine Tree-like modern sound. Its music, constantly avoiding over-technical mannerism, seeks to be a pure and simple journey through dark and thoughtful sounds, capable of painting musical threads made of strongly cathartic atmospheres. The band intentions go way beyond sheer selling needs and instead strictly focus on researching an evocative and synesthetic poetics.
The making of its latest record, which took more than two years, represents one of the highest musical peaks ever reached by Alessandro Rizzuto (formerly from Desert Rider), who was accompanied in the process by some of the most experienced Umbrian musicians (specifically Christian Bastianoni and Francesca Trampolini, both formerly from In Tenebra). Its mission is to try to give life to an ambitious and long-lasting project, while also displaying a way of making music that outstands Italian major scenes usual schemes.
Also, the group was furtherly enriched by two more talented musicians, specifically Andrea Paolessi (Dithyrambs, Sevitia) and Niccolò Franchi (formerly from Atemno, Mulholland Drive, Algoritmo), whose skills boost the technical and artistic value of the band even more.
Get Lost was written and originally conceived by Alessandro Rizzuto in two years, and its recording was completed in the last months of 2016. The Wandering Vagrant official debut album is set for release on April 25th, 2018 in digital download format on Bandcamp e and other popular online platforms such as Spotify, iTunes, Amazon and Google Music.
Facebook: https://www.facebook.com/wanderingvagrant
Instagram: https://instagram.com/wanderingvagrant.prog
Bandcamp: https://wanderingvagrant.bandcamp.com
Soundcloud: https://soundcloud.com/wandering-vagrant
YouTube: https://www.youtube.com/channel/UC9xPiKweeW585V6bUW_UwNw