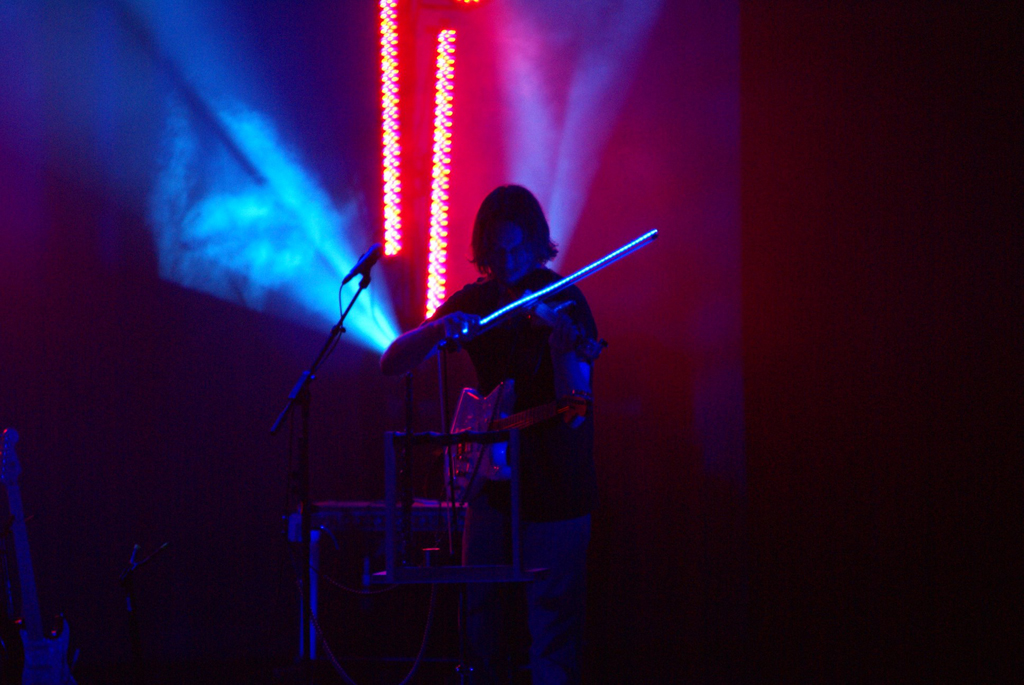 The Band:
Marco Bernard was born in the Tuscan seaport of Livorno from an Italian father and a Finnish mother (thanks to whom he often visited Finland). During the late 1970's he joined his first band: none less than Elektroshock (then called Elettroshock, the name was changed later.In 1987 Marco moved to Finland. There he got married (he has three children) and, in 1995, joined the recently-founded Finnish Association for Progressive Music; in 1996 the association started publishing Colossus magazine. He also started working on the first of his (and Colossus's) tribute albums: "Tuonen Tytär", a tribute to Finnish progressive, that was released by Mellow Records in 2000 and was followed by nearly 20 more, all published by MUSEA.Since his days with Elektroshock Marco Bernard has taken up his bass (by then a Rickenbacker 4003) in very few, carefully selected occasions: in 1997 he joined forces with the Finnish band Sea Reach to record "Principe di un giorno" by Celeste that opened the Mellow Records tribute album to Italian prog "Zarathustra's Revenge" and in 1999 he appeared with "Lukala & Friends" on "Fanfare for the Pirates: a tribute to ELP", again released by Mellow Records, with a version of "Jerusalem". In the context of the MUSEA/Colossus project, he contributed in a "bass duel" passage with Bobo Aiolfi in "The Rebellion Suite" on "The Empire and the Rebellion" (2008, dedicated to the Star Wars movie trilogy), released under the Colossus Project moniker.
Marco Bernard: Bass
Steve Unruh is a vocalist/multi-instrumentalist and recording engineer. He has released eight solo albums of acoustic prog-folk and is active with his electric crossover progressive rock/jam band, Resistor.In 2010, Marco invited Resistor to cover "Stranger" (for the Elektroshock EP included on the Samurai album). Steve then lent his voice to The Samurai of Prog's version of "Assassing". He was later asked to play violin on Kimmo Pörsti's original "The Promise"… and finally realized that he was being asked to join The Samurai of Prog on a permanent basis, which he gladly did.Steve lives in Rhode Island, USA, with his wife and family. His website is www.SteveUnruh.com
Steve Unruh: Vocals, Guitars, Violin, Flute etc.
Kimmo has worked with Mika Syväniemi for the Finnish TV, playing and composing music for many TV programs. In the late 1980s Kimmo was a member of the fusion/gospel Jouko Kantola Band, with whom he had a chance to play live with Juhani Aaltonen of Tasavallan Presidentti. In 1997 Kimmo released his first solo CD, "Maahinen: Ihmeellinen Iltapäivä". After moving to Hämeenlinna, Kimmo co-founded Mist Season, which has released three albums: "Mist Season" (2004), "Woodlands" (2006) and "Reflections" (2011).Through joining the group Progression Kimmo got to know Jan-Olof Strandberg and Jaan Jaanson, who have participated in Kimmo's Paidarion: "Hauras Silta"-project as well as Samurai of Prog's recordings. Kimmo met Marco Bernard as Mist Season participated in various Colossus projects; in 2009 Marco asked him to play drums in The Samurai of Prog's version of "Assassing" by Marillion , and never looked back.
Kimmo Pörsti: Drums and Percussion
Website: http://www.thesamuraiofprog.com/home.0.html
Facebook: https://www.facebook.com/thesamuraiofprog/