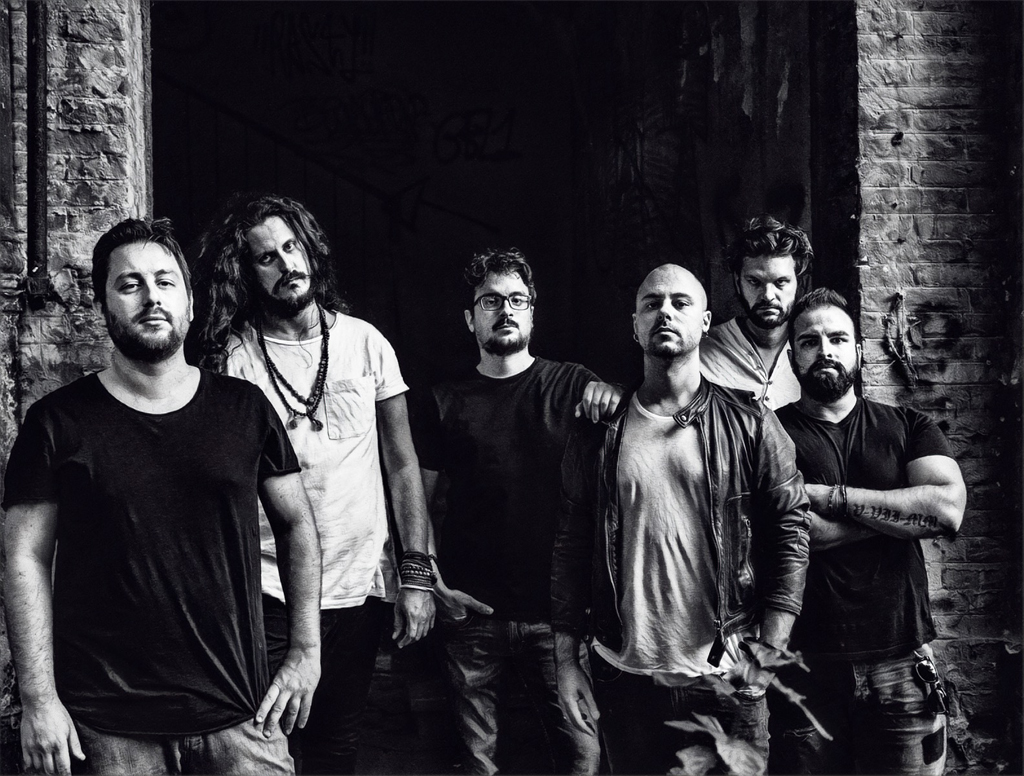 An experiment born in 2001 just for fun;
The game became something consistent, more solid, in 2004.
Following the release of a rough rock demo that failed inexperience, but from which emerge already good composing ideas (Standing on the horizon 2004), Soul Doubt decided to move completely in the progressive direction, including keyboards and symphonic arrangements in their music. In these renewed musical orientation, Soul Doubt started accumulating sensible live experience and participation in some regional and national competitions with good results.
Yearly Days:
Marco Ciancaglini: lead voice
Federico Benini: bass
Marco Calbi: guitars
Luca Lanzetta: guitars
Riccardo Petrone: drums
Francesca Pretolani: keyboards (since 2004)
After some years of research, live shows and crew change, in 2010 Soul Doubt recorded and self-produced Winter's Tale, a 40 minutes concept EP of progressive & experimental music, brought to live scene across 2010 and 2011.
Proggy days:
Marco Ciancaglini: vocals
Federico Benini: bass
Nicola Casamenti: lead guitars
Marco Calbi: guitars
Giammarco Tassinari: drums
Francesca Pretolani: keyboards
Since 2012, due to Soul Doubt members personal occupations and work duties, the project had an abrupt stop and remained silent (apparently).
After 5 years of research and intense studio activity, Soul Doubt are back in 2017, releasing their upcoming new concept album, entirely self-produced.
Latter Days:
Marco Ciancaglini: lead vocals & choirs
Federico Benini: bass
Nicola Casamenti: lead guitars
Marco Calbi: guitars
Alessandro D'Altri: drums
Davide Lavia: keyboards
The musical research of Soul Doubt is aimed to create images able to summon a wide range of feelings, often conflicting, never univocal, where technique is at the pure service of the expression.
Like the vast sea, which suddenly changes from flat calm to angry storm, and again from the tumult to quiet, so is the human soul,
never static but in constant evolution.
The emotion is continuously filtered through abstract thoughts and human ratio, in the endless encounter of lights and shadows.
The ambitious target of Soul doubt is to establish and deepen this communication, trying to describe all these facets through sounds and words.
…Or more simply, we're just telling a story…
At the end, a circle is a just a polygon with infinite sides…
Never listen to something only once. Always look twice.
Combine the flavours you don't like.
Never wait for things to change, or they will change you.
Never settle on the impressions, search for the pattern.
Find all the truths, choose the only One you live in, and follow it to the bone. Be your true self,
…and then you will reach the end, and you will stand-up.
You will behold the infinite, and it will be forever.
Website: http://souldoubtprog.com/
Facebook: https://www.facebook.com/souldoubtprog/